About Cloudsuppliers.net
Key differentiators are essential in order to compete in an open market. This is even more true for the IT and datacenter sector in which development seems to take place at an ever-increasing pace. At the same time, this is a difficult element of your business. How do you make sure that the market knows your IT brand, is aware of your products and services, and most importantly, that you succeed in reaching your customers in the market? On the other hand, it is not easy to keep yourself informed and up-to-date of market trends and to create continuously new opportunities.
Therefore, you want to cooperate with a partner that has the market specific knowledge, has all the relevant connections and speaks the language of your customer. This is exactly what Cloudsuppliers.net offers for the industry of data center, cloud and hosting providers.
Our services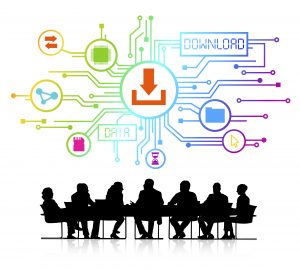 Cloudsuppliers.net offers communication and marketing services to B2B clients in the broadest sense of the word for companies focused on building a brand. We help you develop a reputation, a process and commercial success. But all according to a process. We do this for datacenters, providers of cloud services and hosting companies for which we deliver on-line, off-line and real-life marketing services. Among others, these are publications, PR, web development and optimization, graphic design, launching campaigns, the organization of events and creating marketing strategies.
By means of these services we take care of improved brand recognition, increased awareness, the launch of a new product or service, entering new markets and finding new prospects.
Basic support is based on creating a website, creating sales materials according to existing resources and making sure there is a continuity in your brand.
When your basic resources are there, we will help you to optimize your content based on your commercial successes, what your existing data says and the USP's that are visible.
Once you realize how to tell a good story we can begin to expand your story. This means telling it to journalists, potential clients and possible partners, not just online but also at events and using videos.Good examples of story telling are:

Press releases
Client cases
E-books
Instruction videos
Social media content
Once all these are properly in place, we can help you figure out how to get the market development funds. The "free" money that your suppliers are putting into the market in order to grow their own sales. This way you get to advertise your work for free and based on proven business records.
Our team
Cloudsuppliers.net has a team of content writers, journalists, PR and SEO specialists, web developers, designers, and marketers. They all have an extensive background and elaborate experience of IT, in particular, the industry of data centers, cloud providers and hosting companies.
Our team keeps the finger on the pulse, is actively following the market and is continuously aware of trends and events. Because Cloudsuppliers.net cooperates with a large network of professionals in this field, we are known as one of the first which developments are shaping the IT landscape and who are the key players in this.
Founder
Mark Karsch is the founder and the owner of Cloudsuppliers.net. Being active for 14 years in the in the industry of hosting providers and data centers he gained extensive experience in this market. Besides marketing and PR, Mark also offers recruitment services by means of his company MK Digital.

"Cloudsuppliers.net needs to be about us an industry. Other marketing and PR agencies are great but when you are looking for a partner with an industry and market knowledge who understands your product, then we are the only game in town. Hosting providers, data centers, ISP's and Internet Exchanges are not just entitled to marketing and sales knowledge but also about the market and the competition."