Webinar services – take your webinars to the next level
It's a well-known truth among B2B marketers that webinars are great for lead generation and client engagement. Not yet exploiting this opportunity? Talk to us today, we're ready to help you.
Audience engagement is key
The ordinary webinar includes a lengthy introduction and an even longer monologue-like presentation, followed by a Q&A session, thus the biggest part of the audience usually finds it boring and decides to leave somewhere in between. We are sure that's not what you want.
At Cloudsuppliers.net, we believe in doing the webinars better. By encouraging the audience to engage in discussions throughout the webinar, you'll see the significant increase in the number of leads and their quality.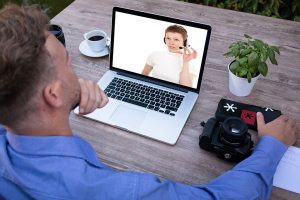 Holding a webinar is just the beginning
Post-event marketing is too often overlooked – many webinar organizers leave the webinar on the platform and limit further communication with the prospects to one automatic email that thanks for the participation. Is that really enough?
We think it's far from that – leading your prospects down the funnel is essential. A sequence of newsletters, automated ads showing case studies and a gentle push to interact further with your brand is what makes a client out of a prospect.
For each webinar, we'll prepare a strategy and execution plan that will include:
Pre-event techniques that will drive interest across channels maximising attendance
Top-notch production strategy that will engage your prospects throughout the whole experience
Post-event promotion to make your webinar a lead generation gift that keeps on giving.
And after discussing all the details, we'll implement your webinar strategy from A to Z. Ready to get started? Contact Cloudsuppliers.net now.